Seat Ateca 2.0 TSI 190 FR 2018 review
Seat Ateca 2.0 TSI 190 FR 2018 review
https://www.autocar.co.uk/car-review/seat/ateca/first-drives/seat-ateca-20-tsi-190-fr-2018-review
The FR bodystyling puts effective visual icing on the cake of what's widely recognised as one of the crossover class's more handsome constituents.
Those parts of the Ateca's body made up of grey plastic – the lower front and rear bumpers, lower sills and wheel arch extensions – all become body-coloured parts here, making for a particularly telling improvement to the looks of light-coloured cars like our test example. You get a slightly larger roof spoiler, too, as well as chrome-tipped twin exhaust pipes – both are discretely eye-catching touches.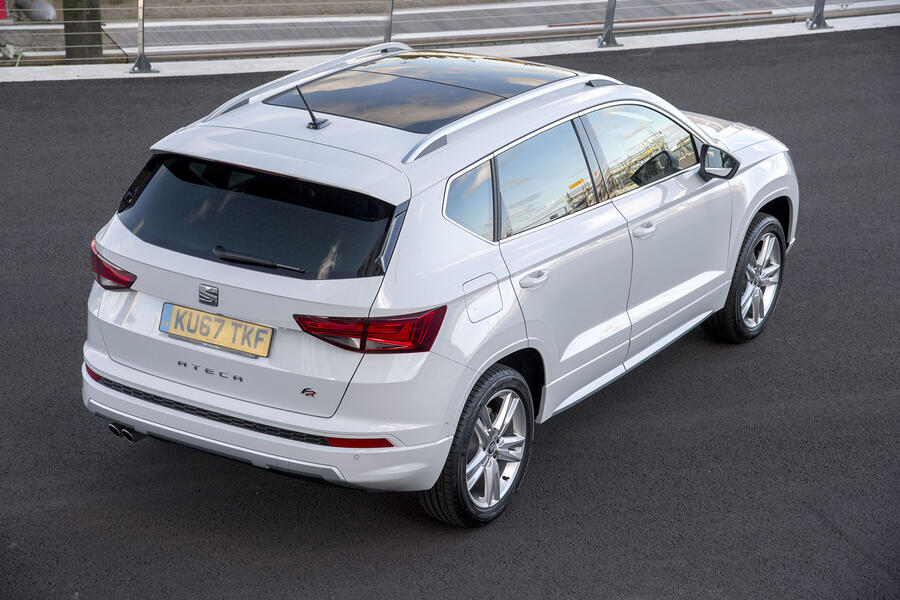 The Ateca's interior, too, continues to look and feel like it's worthy of a class-leading car. The driving environment offers a comfy, supportive seat in front of well-placed controls and the dashboard is appealingly presented and finished, with clutter kept to a minimum. Second-row space is better than in most crossover hatchbacks that might challenge the Ateca on visual allure; however, it's worth noting that, as is commonly the case, anyone who's likely to carry adults in the back regularly should avoid the optional panoramic sunroof, which robs a bit of head room.
Boot space is a generous 485 litres, although this is slightly less than front-driven Atecas, which get a double-level boot floor.
When we road-tested the identically engined T-Roc recently, we were struck by the flexibility, refinement and outright performance of this unit; and, by and large, the Ateca presses all the same buttons. It's quiet, smooth and has great driveability at low revs and town speeds, with strong punch delivered smartly when you dig into the accelerator and lasting smoothness and forcefulness as the revs rise.
This is certainly the kind of engine you'd want a sporting crossover to have and it's a cut above the smaller-capacity turbos that certain rivals use.
There are times, however, that the Ateca's four-wheel drive, twin-clutch transmission hardware seems less slick than in the related T-Roc. Hurried 'kickdown' downshifts from that seven-speed gearbox come with more of a thump in the Ateca than in its VW sibling, for example.
The Ateca's ride and handling echo the same trend. Given the car's wider record on relative handling dynamism and driver engagement, you expect plenty in these respects. But while it has plenty of lateral grip and tidy, agile handling in outright terms, the Ateca FR requires greater compromises be made for those things than some of its rivals do.
Rolling on optional 19in wheels and without Seat's Dynamic Chassis Control adaptive dampers, our test car was unlikely to have represented the Ateca at its most dynamically rounded. But it definitely had coarser refinement – it's noisy over rough surfaces and crashes over sharper edges – than the average crossover driver would expect.
The slightly light, remote and over-assisted feel of the power steering is, likewise, a touch disappointing. The Ateca FR uses the passive variable-ratio steering 'box seen in other VW Group performance models, but struggles to deliver decent on-centre stability, making it hard to stay centred in your lane at higher speeds. It also operates with uniformity of weight off-centre, even as the rack is picking up pace – this can make the added bite of the steering come as a surprise at times.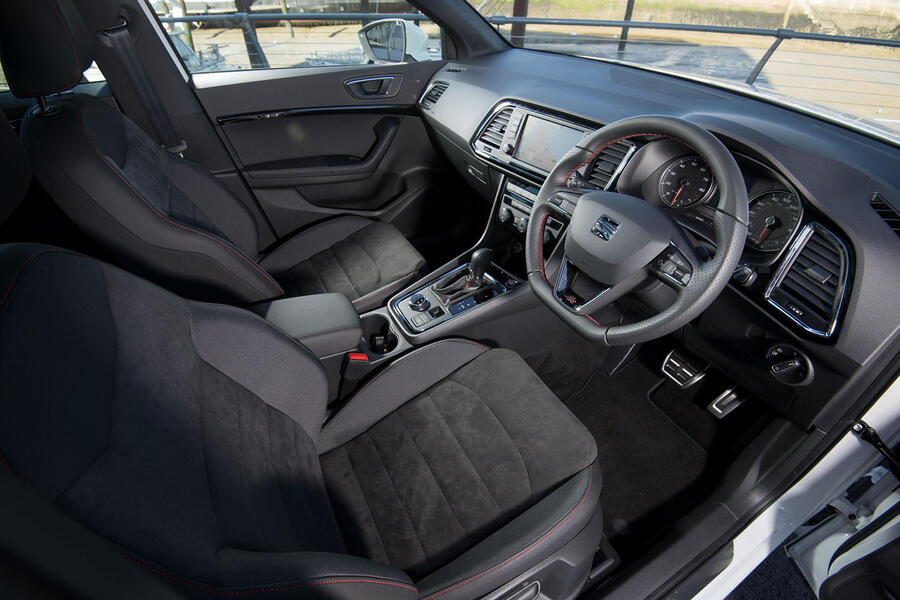 Car News
via Autocar RSS Feed https://www.autocar.co.uk/
March 14, 2018 at 07:18PM
https://www.autocar.co.uk/sites/autocar.co.uk/files/styles/car_review_image_190/public/images/car-reviews/first-drives/legacy/ateca-fr-4240.jpg