Ken Block 2018: Gaststarts bei WRC und WRX geplant
Ken Block 2018: Gaststarts bei WRC und WRX geplant
https://www.motorsport-total.com/wrx/news/ken-block-2018-gaststarts-bei-wrc-und-wrx-geplant-18041701
(Motorsport-Total.com) – Das Hoonigan-Ford-Team rund um Ken Block zog sich Ende 2017 aus der Rallycross-WM zurück. Andreas Bakkerud wechselte zu EKS Audi und bleibt der WRX treu. Auf der anderen Seite wurde gerätselt, was Block in diesem Jahr machen wird. Nun steht sein Programm. Der US-Amerikaner wird einen Gaststart in der Rallycross-WM absolvieren und auch für einen Lauf in die Rallye-Weltmeisterschaft zurückkehren.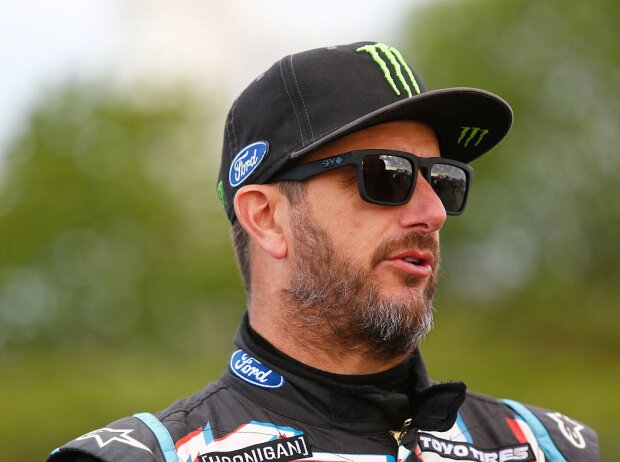 Ken Block wird für einen Start in die Rallye-WM zurückkehren Zoom
Bei der Rallye Spanien, die Ende Oktober rund um Salou über die Bühne gehen wird, will Block mit einem Ford Fiesta RS WRC Jahrgang 2017 an den Start gehen. "Es ist ein großer Aufwand und man braucht Training, um in der WRC zu fahren", weiß der 50-Jährige aus Erfahrung. Zwischen den Jahren 2010 und 2012 bestritt Block einige Läufe der Weltmeisterschaft. 2013 war er nur in Mexiko am Start und 2014 in Spanien.
Zur Vorbereitung plant Block drei nationale Rallye-Starts in den USA. Bei der Oregon-Trail-Rallye, der New England Forest-Rallye und der Idaho-Rallye wird er mit einem Ford Cosworth Gruppe-A-Auto aus den 1990er-Jahren antreten. Vor dem WRC-Lauf in Spanien wird es mit dem Topboliden von M-Sport nur einen kurzen Test geben. Diese Rallye ist ein Mix aus Schotter und Asphalt.
Seine Rückkehr in die Rallycross-WM plant Bock Ende September bei der US-Runde auf dem Circuit of the Americas in Austin. Zuvor will er in der neuen Americas-Rallycross-Championship (ARX) an den Start gehen. Dabei wird er mit Steve Arpin zusammenarbeiten, der den Focus weiterentwickelt. Außerdem will Block Gymkhana GRID-Veranstaltungen durchführen. Diese sind aber noch in der Planungsphase.
Car Racing
via Motorsport-Total.com http://www.motorsport-total.com
April 17, 2018 at 02:45PM
https://www.motorsport-total.com/img/sm/193850_mst.jpg?rf=1518465720