NASCAR Monster Open 2018: Start Time, Entry List, TV Schedule and More
NASCAR Monster Open 2018: Start Time, Entry List, TV Schedule and More
http://bleacherreport.com/articles/2776561-nascar-monster-open-2018-start-time-entry-list-tv-schedule-and-more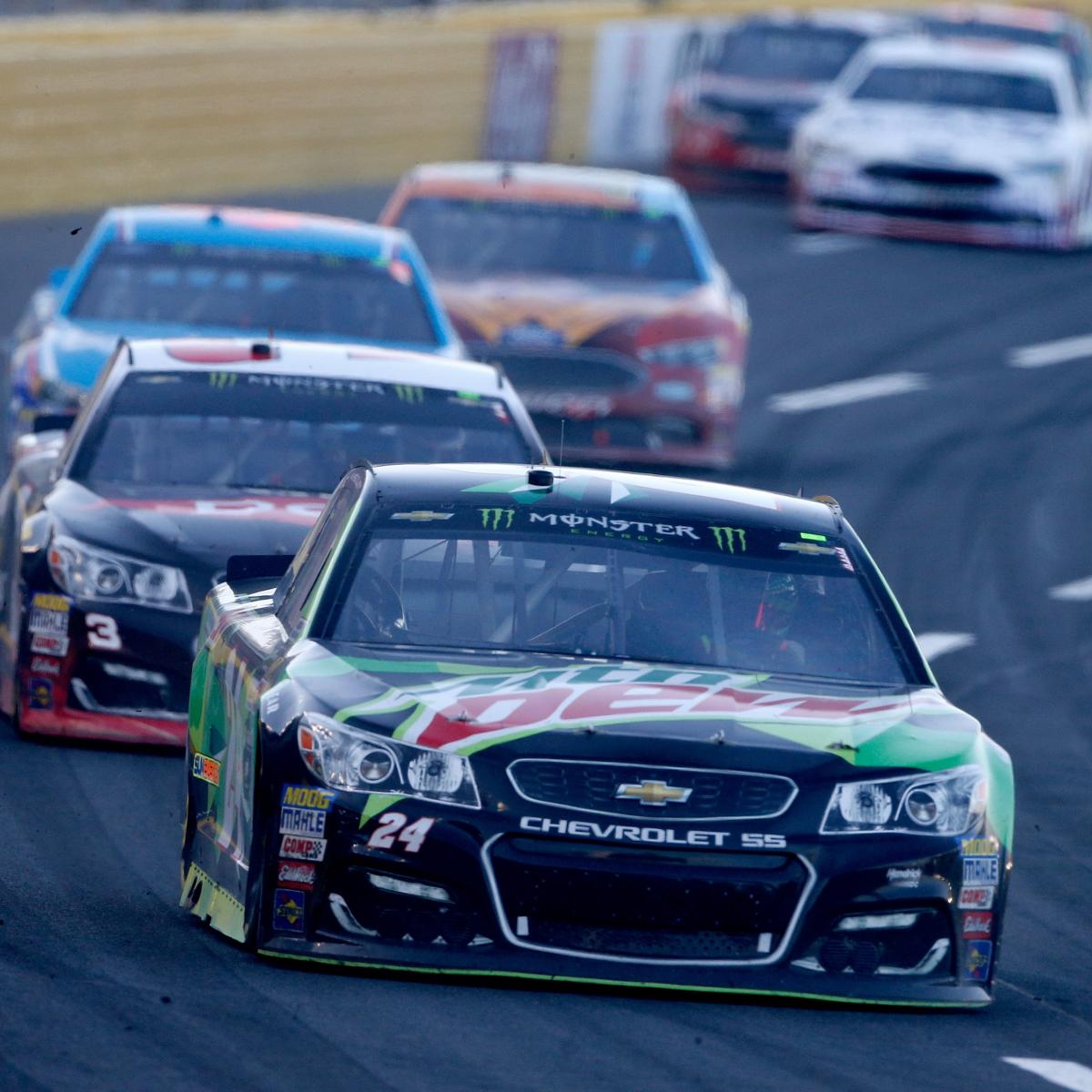 Jerry Markland/Getty Images
Saturday's Monster Energy Open at Charlotte Motor Speedway returns again as a thrilling precursor to the NASCAR All-Star Race. 
The 50-lap spectacle is back with a stage-based format as expected and will look to send some of the sport's rising stars on to the All-Star event a few hours later.  
An event that started in 1986 and has gone through various name changes, such as the Sprint Showdown most recently, the winners of the stages advance well into the night and get a chance to take down the All-Star event itself. 
Based on how thrilling the brief burst of action has been in recent years, it's a nice way for fans to get warmed up before Saturday night's main event. 
Viewing Details
Where: Charlotte Motor Speedway
When: Saturday, May 19, at 6 p.m. ET
Watch: Fox Sports 1
Live Stream: Fox Sports Go
Tickets: ScoreBig.com
Entry List 
0
Landon Cassill
9
Chase Elliott
10
Aric Almirola
13
Ty Dillon
15
Ross Chastain
19
Daniel Suarez
20
Erik Jones
21
Paul Menard
23
Gray Gaulding
24
William Byron
32
Matt DiBenedetto
34
Michael McDowell
37
Chris Buescher
38
David Ragan
43
Darrell Wallace Jr.
47
AJ Allmendinger
51
Harrison Rhodes
55
Reed Sorenson
66
Timmy Hill
72
Corey LaJoie
88
Alex Bowman
MRN.com.
Entry list via MRN.com. 
Like the stage-based format of the regular season implemented recently, the Monster Open runs in three stages. The first two feature 20 laps and a pair of automatic bids, while the finale is a 10-lap sprint between the remaining drivers. 
This stage-based format promoted parity during the regular season at first, though fans have watched as two drivers (Kevin Harvick, Kyle Busch) have piled up three or more wins this year.  
Likewise, Clint Bowyer has mostly been a staple at the event. He won twice in a row starting in 2014 and last year secured a berth by winning one of the stages. So did Ryan Blaney, securing his first All-Star berth. 
The most notable winner was rookie Daniel Suarez though, as he stormed to victory during a wild 10-lap frenzy with plenty of passes and down-to-the-wire action. 
More recently, Suarez has made waves for stringing together four top-10 performances over his last five outings, including a third-place finish at Dover. It hasn't all been good news for his team though, as NASCAR journalist Kenny Bruce explained: 
Kenny Bruce @kennybruce

The loud boom you heard over by Concord earlier today was #NASCAR throwing the rule book at a bunch of folks. In Cup, Scott Graves, crew chief for Daniel Suarez, fined $50k; car chief suspended 2 points races; team loses 20 driver/owner pts (rear window not flush to deck lid).
Still, Suarez figures to be in contention again in Saturday's early event, and history doesn't completely dash his chances of making it two consecutive trips to Victory Lane. 
Here's the list of multiple-time winners at the event, according to Jayski.com (via ESPN.com): "Six of the 28 Monster Energy Open winners have multiple wins – Sterling Marlin (four), Clint Bowyer, Jeremy Mayfield, Martin Truex Jr., Michael Waltrip and Todd Bodine each have two victories."
Not that a victory will come easy based on one glance at the entry list above. Chase Elliott will suit up for the event and he's sitting on five top-10 performances this year. Aric Almirola has a pair of top-10 showings over his last three outings and Erik Jones just placed seventh in Kansas. 
With a younger crop of drivers looking to etch out something of a legacy, more aggressive driving in the hopes of getting into the weekend's main event is a guarantee. 
Considering the event boasts past winners such as Dale Earnhardt Jr. and Martin Truex Jr., it's a worthwhile investment for fans as the next generation of stars once again goes at it in a short sprint with so much at stake. 
Stats and info courtesy of ESPN.com unless otherwise specified.
Car Racing
via Bleacher Report – NASCAR http://bleacherreport.com
May 18, 2018 at 02:13PM
https://img.bleacherreport.net/img/images/photos/003/742/356/hi-res-e837f0691d3321debcebc2ae760963b1_crop_exact.jpg?w=1200&h=1200&q=75