Toyota WRC team suffers early 'disaster' on Rally of Portugal
Toyota WRC team suffers early 'disaster' on Rally of Portugal
https://www.autosport.com/wrc/news/136112/toyota-suffers-early-disaster-in-portugal
The Toyota World Rally Championship team has described the opening morning of the Rally of Portugal as "a disaster" after losing two out of three Yaris WRCs.
Dominant Rally Argentina winner and overnight Portugal leader Ott Tanak was the first to go with his car suffering what is believed to be an oil-related issue on the morning's first stage.
Jari-Matti Latvala then retired with broken front-right suspension on the next stage while running only 12th.
Toyota sporting director Kaj Lindstrom admitted the incidents were extremely painful after the team had commandingly won the previous event.
"Disaster, it's just a disaster this morning," Lindstrom told Autosport.
"We are so disappointed, especially for Ott after his pace in Argentina.
"He was on a mission and we had such high hopes for him and then the stage after that it was the problem with Jari-Matti."
Lindstrom said Latvala's car had sustained a broken front-right damper after running over a hole, but wanted to see the onboard camera footage to judge the circumstances.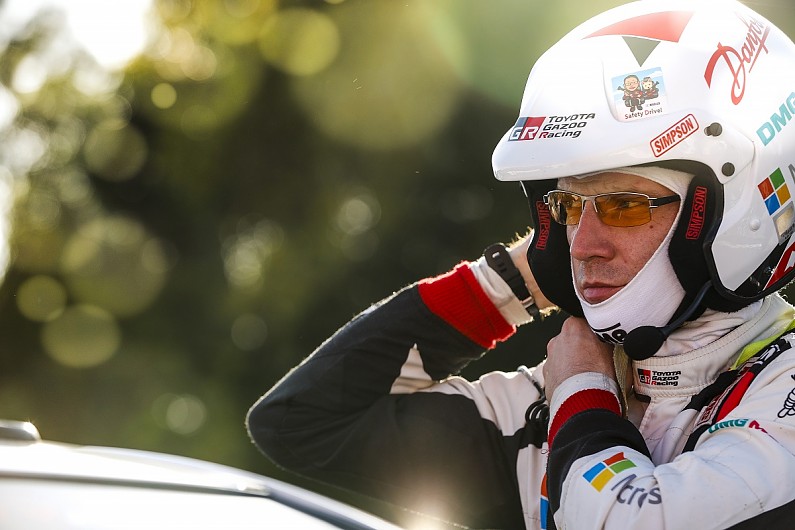 "This is the third rally in a row with some problems for Jari-Matti so, for sure, he's not happy," Lindstrom added.
Toyota hopes to get both cars back out under Rally2 on Saturday.
Tanak said he had felt optimistic of a second straight win before his problem.
"We only drove five kilometres, but I had a good feeling and I knew we could fight for the win here," he said.
"This kind of issue can happen, it's rallying. Normally they shouldn't happen, but they can.
"We can't say much in detail, we had to stop the engine – there's no point to run it [with a problem]."
The remaining Toyota of Esapekka Lappi is only 11th at present, struggling for grip and almost half a minute behind early leader Dani Sordo.
Car Racing
via World Rally Championship news – Autosport https://www.autosport.com
May 18, 2018 at 02:03PM
https://d2d0b2rxqzh1q5.cloudfront.net/sv/2.183/dir/d12/image/d12a8b9cc4e361bbf4ad54485a8ca580.jpg