Family hatchback mega-test 2018: meet the contenders
Family hatchback mega-test 2018: meet the contenders
https://www.autocar.co.uk/car-news/features/family-hatchback-mega-test-2018-meet-contenders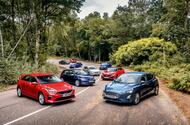 You'll fall for the Focus, but it may not be love at first sight
An ordinary car with extraordinary driver appeal, can the Ford Focus reclaim its stranglehold on the family hatchback market? We pit the new one against eight rivals eager to thwart it
Ten years. That's how long it's been since the Ford Focus was Britain's biggest-selling car over a full calendar year. That, to me at least, seems like 'blink and you'll miss a decade' territory.
It seems like just a moment ago that Ford so memorably imposed such a reassuring state of order on the UK car market, at least to road testers like me – one that lasted a full decade. The Blue Oval created a family hatchback that was a much better drive than anything else like it: the original 1998 Focus. Britain had some of the best roads in Europe on which to demonstrate its qualities. And, sure enough, Britons responded. The Focus became this country's biggest-selling car.
And still, even though for every calendar year since 2008 the car has been beaten by its little brother the Fiesta (and increasingly by one or two other big-hitters) in the UK's annual registration charts, the launch of a new-generation Focus – this the fourth of them – feels like a big occasion.
So we've convened a welcoming committee: not quite every family hatchback in the class – just the ones from well-known volume brands that we believe could give it some serious competition. We've left out the 'compact premium' players, on the basis that doing so ought to make for a simpler, closer and more interesting contest. But among the cars we have included is the recently introduced Kia Ceed, fresh from an encouraging endorsement in the Autocar road test, albeit in diesel-engined form.
When gathered around a common £22,000 price point, then, and propelled by similarly powerful petrol engines, which is 2018's best new family hatchback?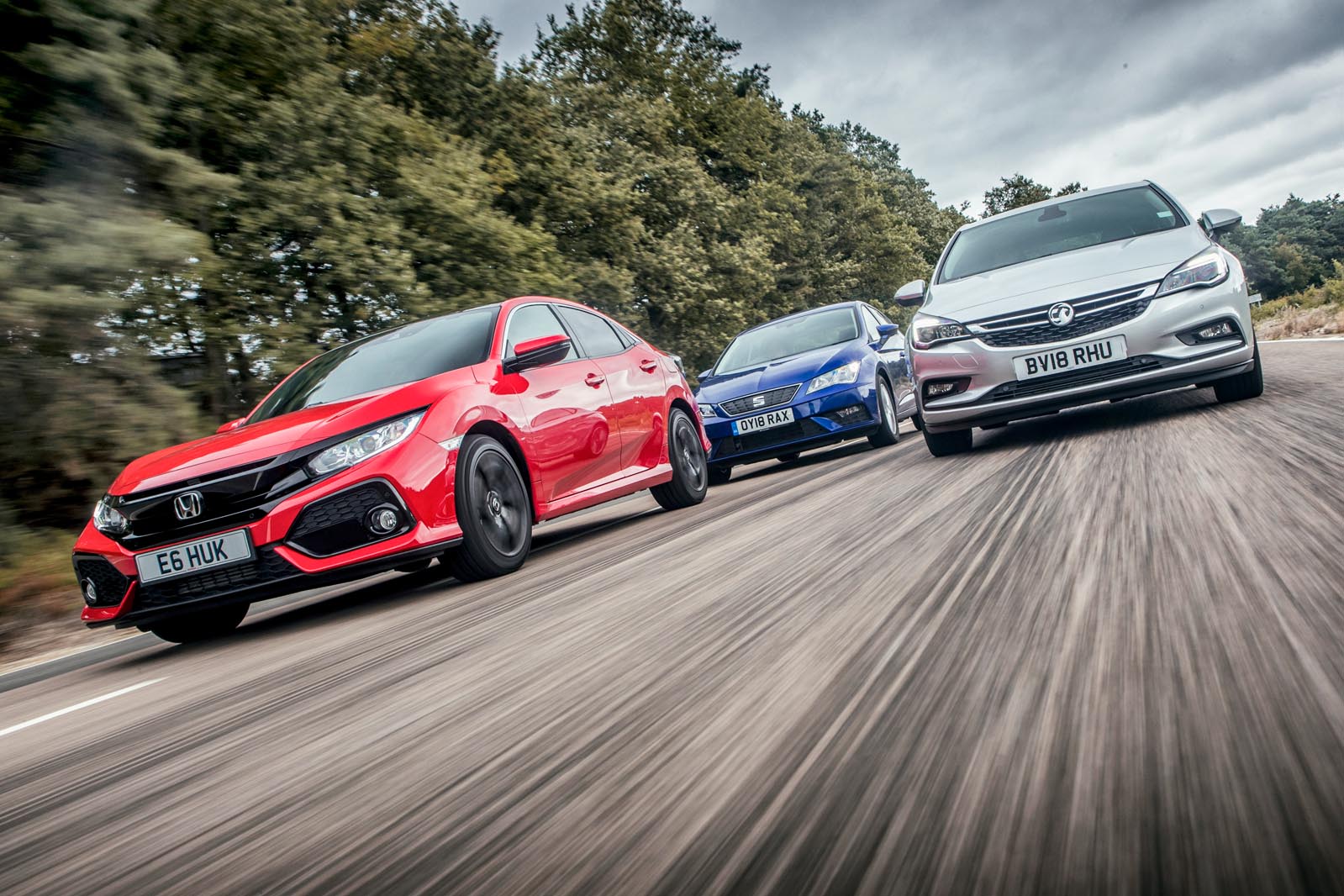 Missing the cut: 
9th Peugeot 308: Given that this field might have swollen to something approaching 20 cars if we'd included every family hatchback on the market, ninth place isn't such a terrible result for Peugeot's four-year-old 308.
It made it into the starting blocks on the basis that's it's a handsome and desirable hatchback with a characterful engine and a pleasant, quietly ritzy interior, facts that none of our testing confounded.
So what damned this former European Car of the Year? The answers, simply put, are disappointing practicality, average real-world economy and soft, uninspiring handling.
The 308 has the least spacious second row of all the cars here; its boot may be of a good size, but the sense that the former has been sacrificed for the benefit of the latter is a compromise that none of the rest of our field asks you to accept.
This is a classic European-sized hatchback, however, and as such offers a compactness that you won't find everywhere else in this group. Ought that to translate as greater handling nimbleness than the car actually has, though? We think so, because distinguishing agility is only present in the 308 driving experience up to a fairly superficial level.
Although Peugeot's downsized steering wheel makes the car flit around car parks and busy junctions quite easily, when you corner at higher speeds you must contend with muted, over-assisted steering, and discouraging amounts of body roll that are enough to blunt the handling balance the chassis might otherwise have, and also to make the 308 understeer quite untidily at the limit of grip.
The standard sport suspension and bigger wheels of a higher trim level might have made for a more convincing dynamic showing here – but, as it was, we could rank the 308 no higher.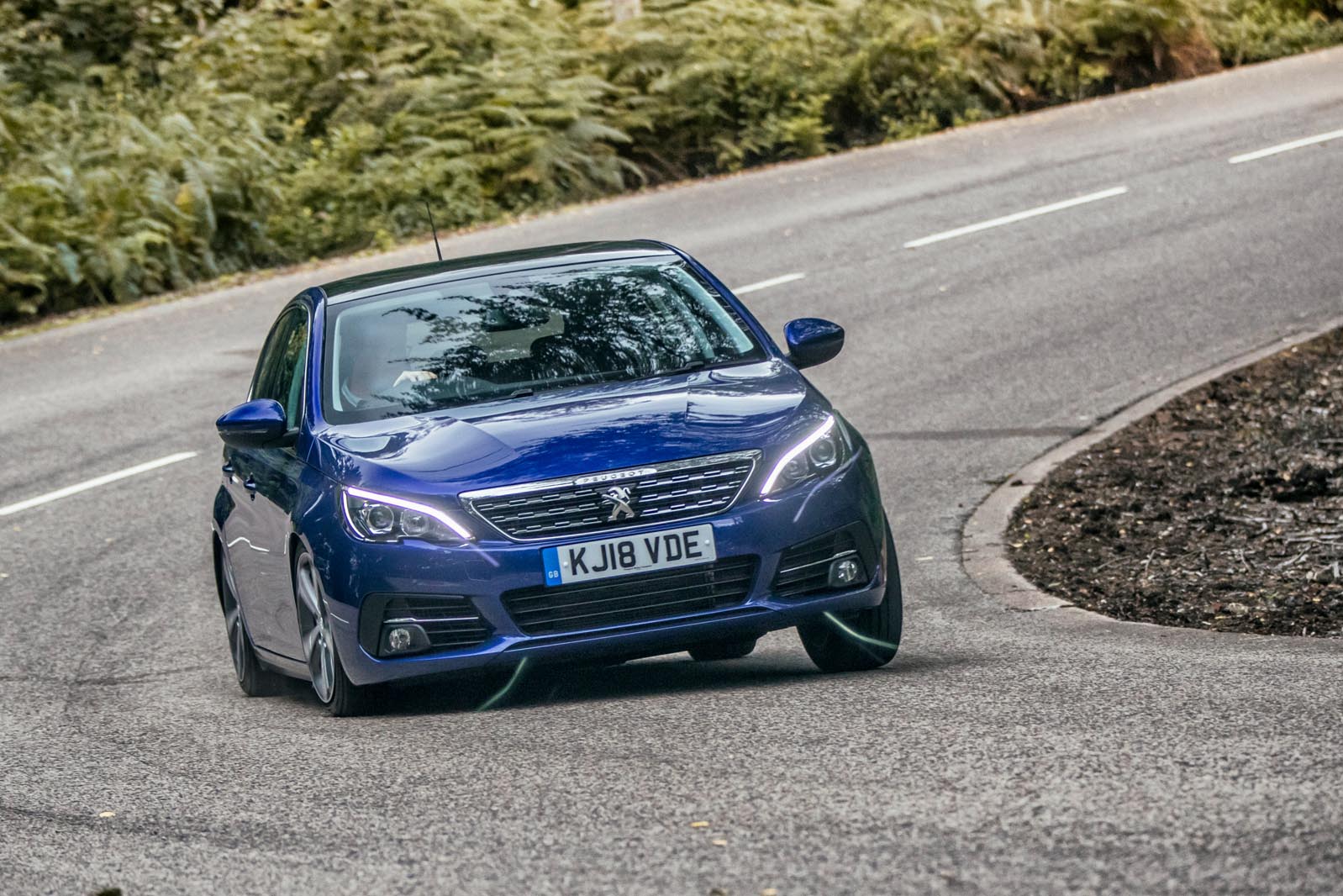 8th Vauxhall Astra: The Astra is the quickest-accelerating car in this test on paper. That's not something you were expecting to read about a mid-range Vauxhall, I dare say. It's roomy and well-equipped, too, and specialises in the sort of unambiguous value for money that Vauxhall appears to be claiming as its specialty, at least for its more conventional hatchbacks and saloons.
But none of that will prevent you from noting the distinctly unlovely rental-car vibe conjured by the car's cheaper cabin materials (of which there are plenty), or the relative lack of dynamic finish that's evident in the way it drives. The clutch pedal action feels woolly and imprecise, ride quality is slightly hollow and excitable in its shortage of wheel control, and steering is light and can be pendulous as you add lock, giving you very little impression at all of how hard the car's front wheels are working.
The Astra's 1.4-litre engine is quiet at cruising crankspeeds and makes decent torque, but it doesn't feel like the most potent or vigorous motor here due to its gathering coarseness and breathlessness at high revs.
But for a shortness of footspace in the second row, there are few reasons to complain about practicality. Yet overall, having been presented with at least a glimmer of visual interest by the car's exterior styling, you're left with very few reasons to really want this Astra when all is said and done. And meat and potatoes, however competently cooked, can only take Vauxhall so far.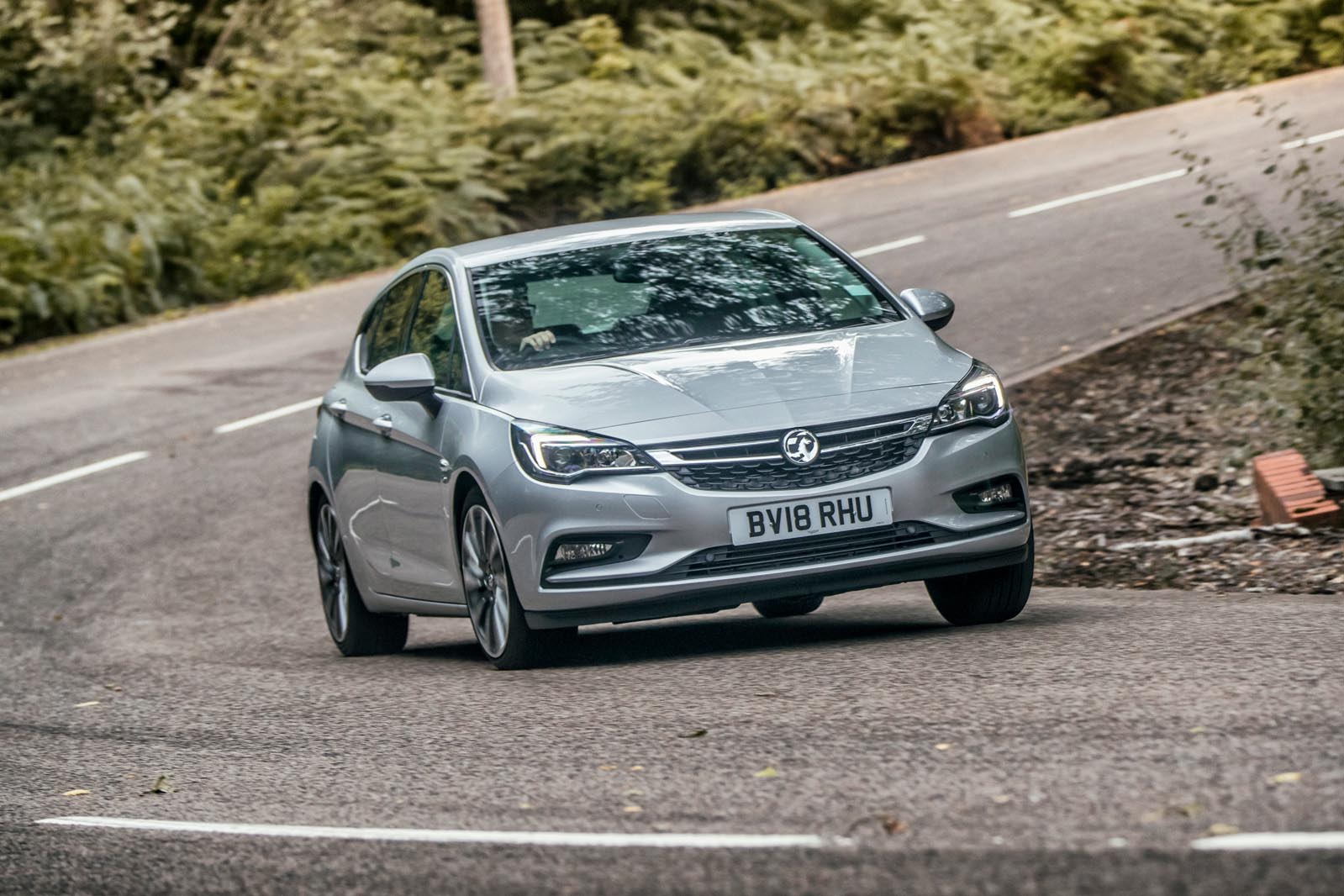 7th Seat Leon: Wondering if a bottom-half ranking looks a bit tough on the Seat Leon, a car that we've consistently rated highly in this model generation?
It was an unavoidable quirk of timing that this test had to happen just after Seat switched production of its hatchback into 2019-model-year specification – and from the Volkswagen Group's 1.4-litre turbocharged petrol engines to its newer, WLTP-emissions-compliant 1.5s.
The 1.5-litre motors powering the Golf and Octavia in this test only got added at Seat's Martorell factory on 31 July; not soon enough, regrettably, for demonstrators to have arrived at Seat UK in time to be included here. So this slightly lowly ranking for the Leon is as much about the engine as the car.
This was an opportunity, however, to directly compare the 1.0-litre and 1.5-litre TSI petrol options available in the Leon, Octavia and Golf ranges – and the conclusion must be, if your budget allows, to plump for the full-fat, 148bhp 1.5-litre TSI Evo from the line-up of whichever model you're considering it in.
The Leon's 113bhp 1.0-litre felt every bit as relatively weedy as its vital statistics might suggest, but also quite rough at idle, and considerably less free-revving than some of the other downsized three-pots we tested. Meanwhile, our real-world fuel economy testing exercise revealed that it returns very creditable efficiency, but perhaps not significantly better than you might reasonably expect from the bigger VW Group engine in the same car.
There is much to recommend the rest of the Leon's package: it rides and handles well, and would have done so even better on the bigger wheels and less economy-biased tyres that might have been included on a variant in like-for-like specification with most of the rest of our field. A more eye-catching exterior design still does plenty to add appeal too.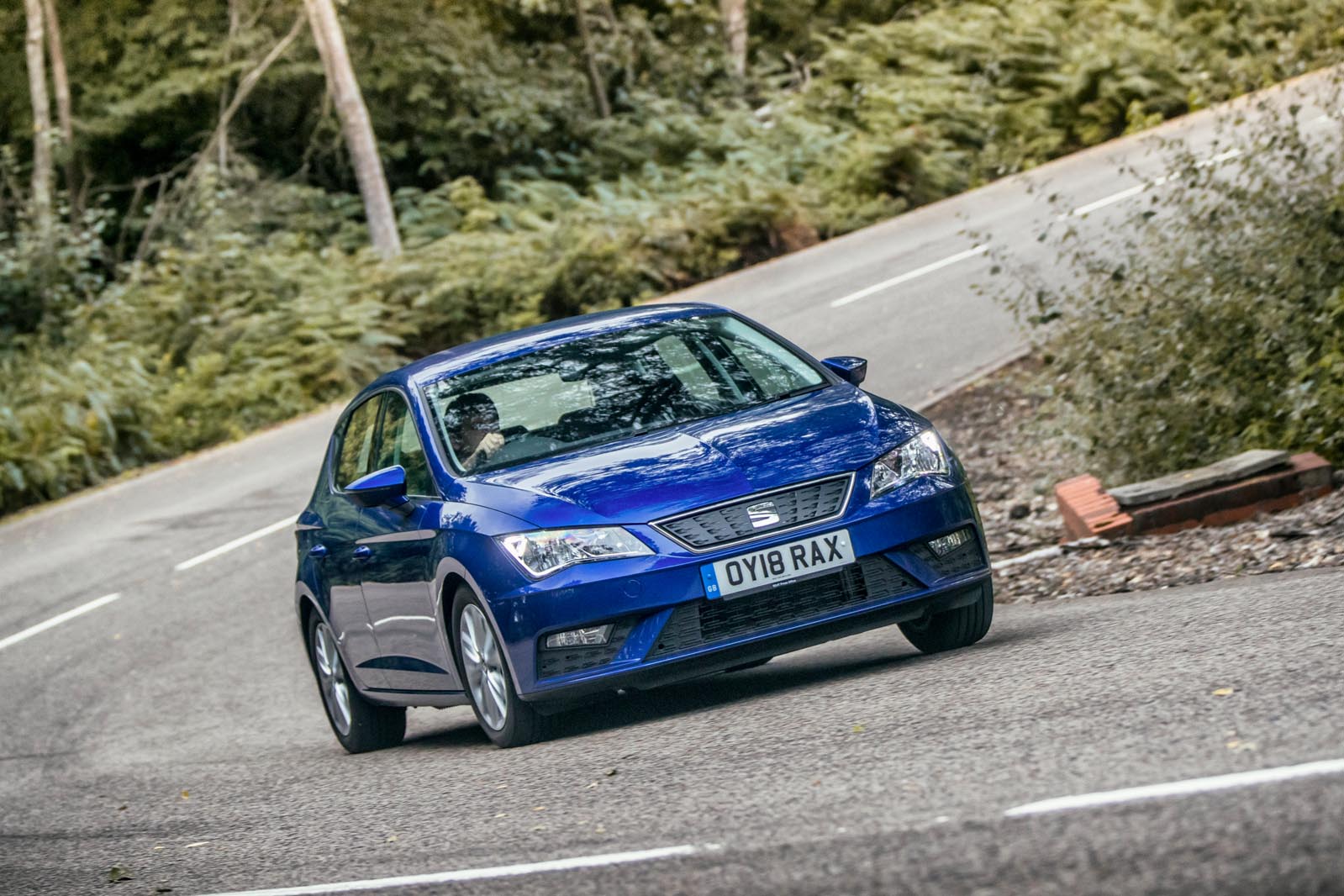 6th Kia Ceed: Kia doesn't like to be talked of, or even thought of, as a budget brand any more. If only to save its blushes, then, whisper this bit under your breath if you like. The new Ceed is every bit as good a family hatchback as most of the cars here in a lot of the ways that will matter to those who'll look at the £3k to £5k difference between its list price and that of some of its opponents, and then imagine what they could do with the saving.
We tested the Ceed in fairly low-rung '2' model specification, so it missed some of the equipment to be found elsewhere. Though the car's interior looked a little bit plain, though, it had consistently good material quality, was well laid out and felt more spacious than the class average.
The 1.0-litre engine delivered only passable outright performance and refinement, likewise failing to ram home much of an advantage in our fuel economy run. But it's a viceless powertrain of decent flexibility that's in tune with the rest of Ceed's likeably humble and straightforward character.
The Ceed's ride and handling are similarly straightforward. It's competent, pleasant and predictable on the road, with decently isolated controls, and a strong enough hand on agility and ride finesse to bear comparison with most, if not the very best, cars in the class.
I'd want to be sure the car's £18k list price translated into a monthly finance quote that looked equally appealing next to what you might be offered on the cars ranked more highly in this test. But, with my homework done and showing parity on that score, I wouldn't expect owning and driving this car to give me a moment's regret on making a thrifty decision.
5th Honda Civic: It's a funny car, the Honda Civic, but an increasingly good one. The upper trim level of our test car makes it look expensive next to its rivals but, compared on a like-for-like basis, it's pretty competitive on price. And ever since Honda introduced the latest-generation model last year, it's also had the uncomplicated practicality, the engines and the driving dynamics necessary to be considered a real contender by any hatchback buyer.
There's no magic involved in delivering the practicality part of that equation, of course. The Civic has become a significantly larger car than the hatchback class average, and seems like it to drive. But it certainly makes a virtue of its 'big car' feel on the road: it's comfy-riding (albeit having a rolling chassis that's a touch noisier than it might be), and it has weighty and assured steering and good motorway-speed stability.
It's just not as agile, or as crisp in its handling responses, as you might want a hatchback to be.
The Civic's cabin offers abundant room both for passengers and cargo – and if it had perceived quality as good as its practicality, it might well have squeezed into consideration in the top-four shootout. The fact is, the cabin's standard on material fit and finish leaves just enough to be desired to be off-putting – some ingredients seem solid and expensive, others oddly cheap – while the lack of easy usability about the car's infotainment and trip computer systems isn't likely to win it many fans, either.
The Civic's 1.0-litre engine is impressively frugal and flexible, though, returning a better indicated fuel economy result on our short test than any other car here. It's a strong component part of an all-round showing that's a bit short on attention to detail, but is certainly good enough to win Honda a 'best of the rest' recommendation here, assuming you can abide those 'Buck Rogers in the 25th Century' movie-extra looks.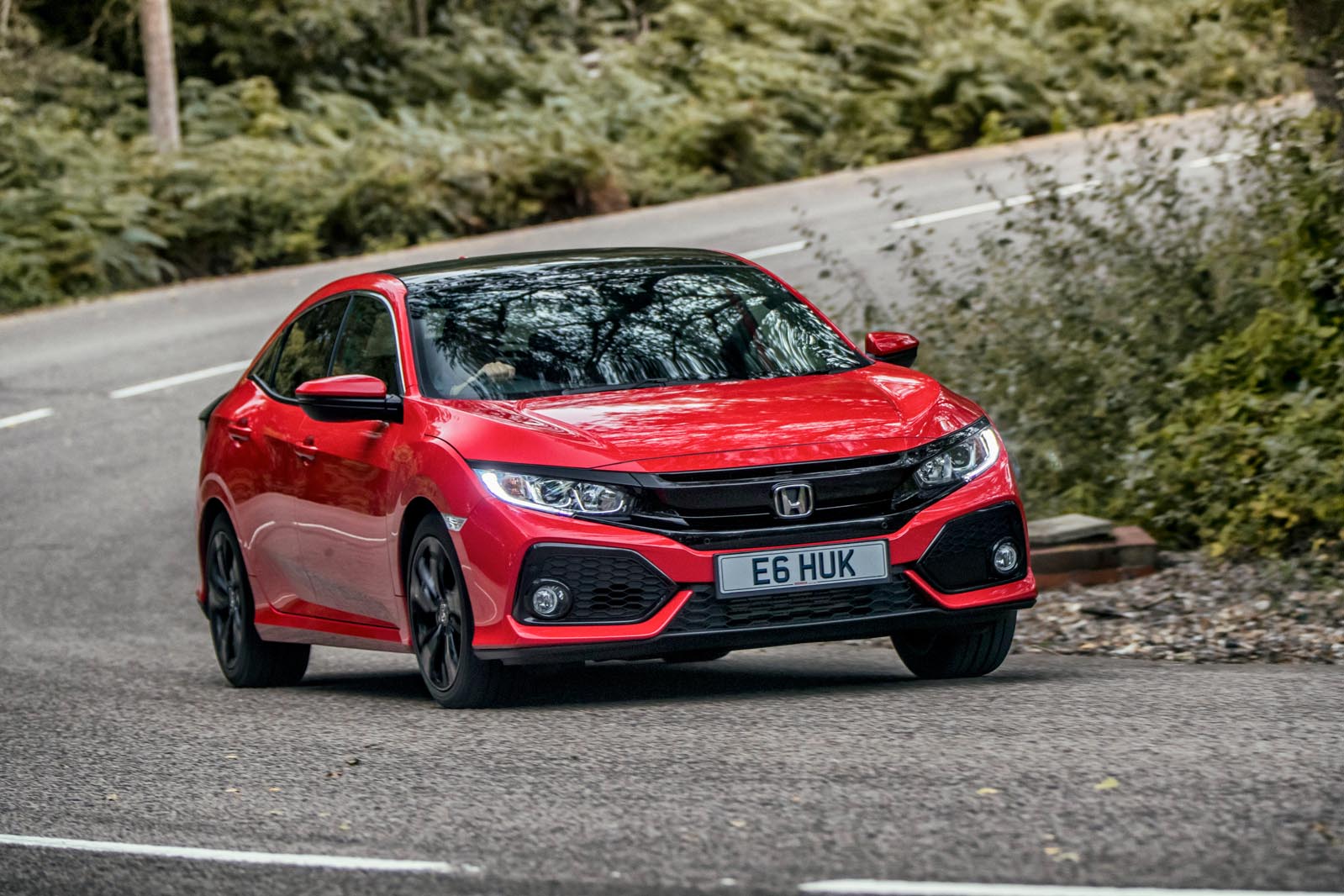 Tomorrow: We've narrowed the group down to a final four, so it's time to pick an overall winner
Read more
Best hot hatches: Autocar's top five go head to head
New 2018 Ford Focus unveiled as brands 'most advanced' model in Europe
Gallery: The 31 finest hot hatchbacks of all time
Car News
via Autocar RSS Feed https://www.autocar.co.uk/
October 13, 2018 at 02:33AM
http://img.youtube.com/vi/3wsLeYAdzuw/0.jpg