FIA verabschiedet finalen Formel-1-Kalender 2019 mit Deutschland
FIA verabschiedet finalen Formel-1-Kalender 2019 mit Deutschland
https://www.formel1.de/nc/113325
(Motorsport-Total.com) – Gut fünf Monate vor dem Auftakt zur Formel-1-Saison 2019 hat der Weltrat des Automobil-Weltverbands (FIA) den neuen Rennkalender offiziell bestätigt. Damit steht fest: Auch im kommenden Jahr werden wieder 21 Grands Prix ausgetragen, Deutschland ist mit Hockenheim erneut dabei. Einzig für den US-Grand-Prix am Circuit of The Americas in Austin fehlt noch die Zustimmung des nationalen Verbands, alle weiteren Termine und Austragungsorte sind fix.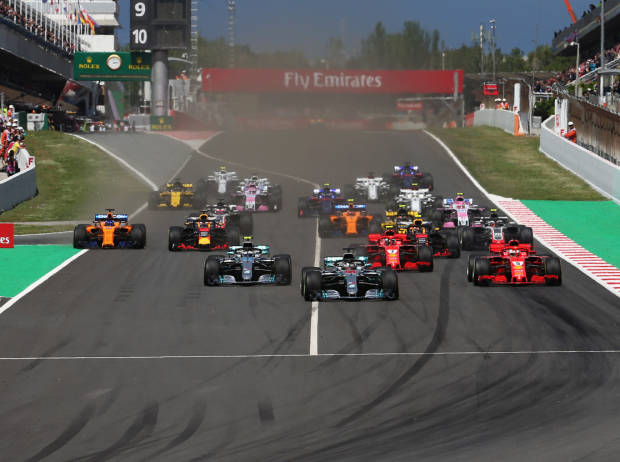 © Sutton
Die Formel-1-Saison 2019 wird erneut über 21 Grands Prix in aller Welt ausgefahren Zoom Download
Die Formel 1 2019 startet demnach am 17. März mit dem Grand Prix von Australien in Melbourne. Das Rennen am Hockenheimring am 28. Juli ist das vorletzte vor der vierwöchigen Sommerpause. Das Finale wird am 1. Dezember in Abu Dhabi veranstaltet.
Im Vergleich zum Formel-1-Kalender 2018 gibt es zwei wesentliche Änderungen: Die Saison 2019 beginnt eine Woche früher und endet eine Woche später, dauert also insgesamt zwei Wochen länger. Außerdem haben Mexiko und USA ihre Positionen im Terminkalender getauscht.
Nach diversen Überfällen und Angriffen auf Teammitglieder bei den jüngsten Formel-1-Rennen in Sao Paulo wurde dem Weltrat zudem ein neues Sicherheitskonzept für den Grand Prix von Brasilien vorgelegt. Dieses war von FIA, Formel 1 und den lokalen Behörden ausgearbeitet worden.
Der Formel-1-Kalender 2019:
17.03.2019: Melbourne (Australien)
31.03.2019: Sachir (Bahrain)
14.04.2019: Schanghai (China)
28.04.2019: Baku (Aserbaidschan)
12.05.2019: Barcelona (Spanien)
26.05.2019: Monte Carlo (Monaco)
09.06.2019: Montreal (Kanada)
23.06.2019: Le Castellet (Frankreich)
30.06.2019: Spielberg (Österreich)
14.07.2019: Silverstone (Großbritannien)
28.07.2019: Hockenheim (Deutschland)
04.08.2019: Budapest (Ungarn)
01.09.2019: Spa-Francorchamps (Belgien)
08.09.2019: Monza (Italien)
22.09.2019: Singapur (Singapur)
29.09.2019: Sotschi (Russland)
13.10.2019: Suzuka (Japan)
27.10.2019: Mexiko-Stadt (Mexiko)
03.11.2019: Austin (USA) *
17.11.2019: Sao Paulo (Brasilien)
01.12.2019: Abu Dhabi (Vereinigte Arabische Emirate)
* Vorbehaltlich der Zustimmung durch den nationalen Motorsport-Verband
Car Racing
via Formel1.de-News – die aktuellsten F1-News https://www.formel1.de/
October 13, 2018 at 11:41AM
https://www.formel1.de/public/news/sm/198344_f1de.jpg?ts=1539418437