Opinion: are pick-ups the next SUVs?
Opinion: are pick-ups the next SUVs?
https://www.autocar.co.uk/opinion/new-cars/opinion-are-pick-ups-next-suvs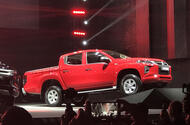 Pick-up truck sales are on the up in the UK – and it's not just business owners who seem to see the appeal
It's hard to remember now, but there was a time when the only high-riding vehicles you saw on the roads were heavy-duty off-road 4x4s, bought by people who needed them to do heavy-duty things off roads that needed four-wheel drive.
But then people decided that a high driving position and rugged looks were the sort of things they fancied in cars. Car makers noticed this and started making cars that looked and felt a lot like off-roaders but weren't really designed to ever go off road. And, well, the rise of the SUV doesn't really need charting from there.
Still, the development of the SUV class came to mind when I was at the launch of the latest Mitsubishi L200 pick-up. Being a pick-up, it's effectively a commercial vehicle, designed to meet the tough needs of various tradespeople and businesses. But it seems to me that pick-ups are, increasingly, becoming a lifestyle choice.
They're certainly an increasing sight on UK roads: according to the Society of Motor Manufacturers and Traders (SMMT), registrations of new trucks are up 3.2% year on year. And I'm sure the vast majority of those are still sold and used as commercial vehicles, and the key determining factors are things like load beds, payload, towing weights and running costs. You know, the sort of things that businesses need to consider.
It's worth noting that the SMMT still lists pick-up registrations among its commercial vehicle data, and not its passenger car data. Which means that the near-10,000 L200 trucks that Mitsubishi sells per year – second only to the Outlander PHEV in its line-up – don't count towards its passenger car sales figure of 17,591 that the SMMT lists.
But there are definite lifestyle trends creeping in – and it's a trend Mitsubishi acknowledges, although it reckons that any appeal to lifestyle buyers is a by-product of making a tough, reliable, capable machine for commercial users.
But the new L200 features 'rugged' new styling designed to appeal to buyers, along with a choice of eight colours – not all of which seem designed to have your phone number, email and company logo slapped on the top.
The new truck also gets a whole wave of driver assistance and safety systems. And it's notable that Mitsubishi won't be offering the single-cab version – the one sold almost purely as a commercial vehicle due to its limited cabin space – in the UK and mainland Europe. That's because the bulk of the previous-generation L200 sales were of the top-spec Barbarian double-cab version: the one you could fit a family in as easily as your work tools.
It's not just Mitsubishi, of course: think of the Ford Raptor Ranger, a high-performance version of the truck that isn't exactly going to be high on the lists of those who base their pick-up purchases on the results of a spreadsheet calculation.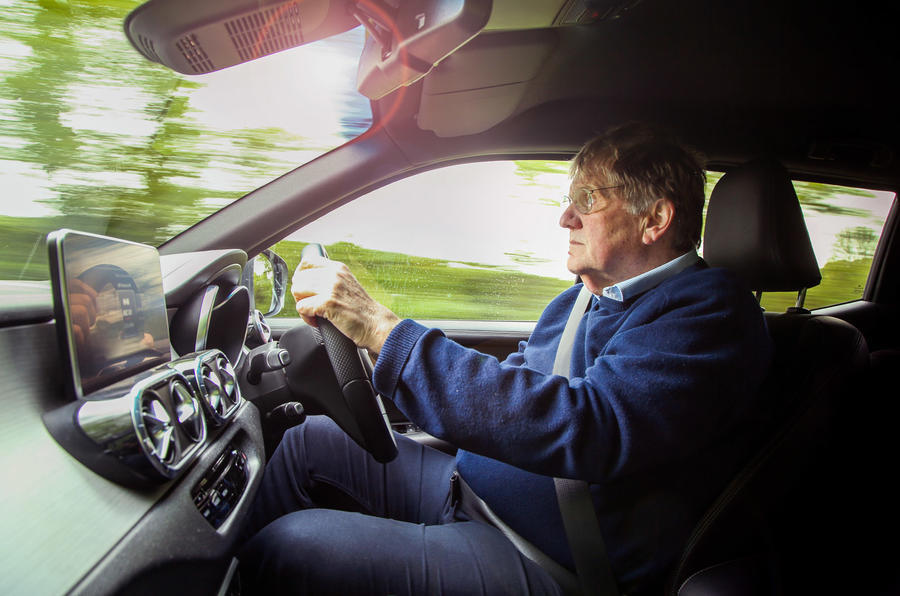 Then there's the likes of the Mercedes X-Class, which editor-in-chief Steve Cropley recently ran as a long-term test car. Again, it's a machine that exists as a commercial vehicle, but it aims to do so by bringing a touch of premium feel to the market. Maybe the inspiration comes from America, where larger pick-ups are by far the most popular vehicles – to the point that Ford is phasing out sales of old-fashioned cars to pump out more F-Series pick-ups like the F-150.
Now I'm not suggesting that, in 20 years or so, London's streets are going to be clogged up with lifestyle versions of pick-ups. At least I really hope they won't. But with the beneficial tax breaks in place for such 'commercial' vehicles, and the appeal of their rugged, reliable, go-anywhere styling, I do think that you'll see an increasing number of them on the roads being used as private or lifestyle vehicles.
Whether it's a blip or a trend, I'm not sure. But I do wonder this: now that SUVs are so common, could buyers who want a bit of 4×4 tough authenticity, and to stand out from the crowd, be turning to trucks?
Read more
Mitsubishi reveals revised L200 with 'significant' changes 
Mitsubishi committed to future PHEV development
How to go rallying in a Mitsubishi Outlander PHEV
Car News
via Autocar RSS Feed https://www.autocar.co.uk/
November 10, 2018 at 01:23AM
https://www.autocar.co.uk/sites/autocar.co.uk/files/styles/body-image/public/15-mercedes-benz-x-class-lt-sc-driving_0.jpg?itok=ZEs5Elfc