Buy them before we do: second-hand picks for 14 December
Buy them before we do: second-hand picks for 14 December
https://www.autocar.co.uk/car-news/used-car-buying-guides/buy-them-we-do-second-hand-picks-14-december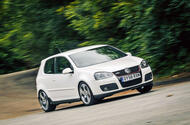 The fifth-generation Volkswagen Golf GTI is still a suitably impressive hot hatchback, but what should you look for on a sub-£5000 example?
Of the seven generations of Volkswagen Golf GTI, the Mk5 (2004-08) ranks among the best. No – make that the best. Last year, this magazine reviewed all seven and declared a good used Mk5 superior to a Mk7 for performance per pound. 
Last time we looked, PistonHeads was showing a privately advertised 2005-reg three-door for £4950. The metallic grey car with VW BBS Monza alloy wheels has full service history and has done 86,000 miles. The current owner (its third) has had it three years and accounted for 18,000 of them so should know it inside out. He's selling it with his personal numberplate.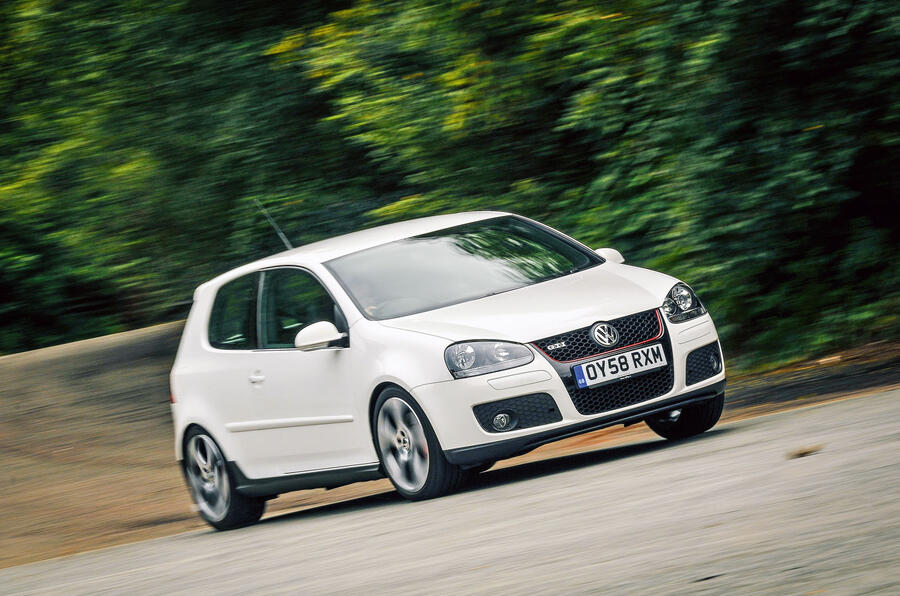 So far so tempting, but it's worth pointing out a used Mk5's typical trouble spots. Like rusty front wheel arches caused by sodden sound-deadening material, corroded BBS alloys, worn seat bolsters and irregular rear tyre wear caused by poor wheel geometry. 
Find a used Golf GTI on PistonHeads
Turning to the engine, the camshafts can become noisy, a problem often caused by a worn cam follower. It upsets the fuel pump's timing, allowing it to spray neat fuel over the camshafts. The inlet valves can coke up, preventing them seating properly and so increasing oil consumption. Ask the seller how much of the stuff it uses each month.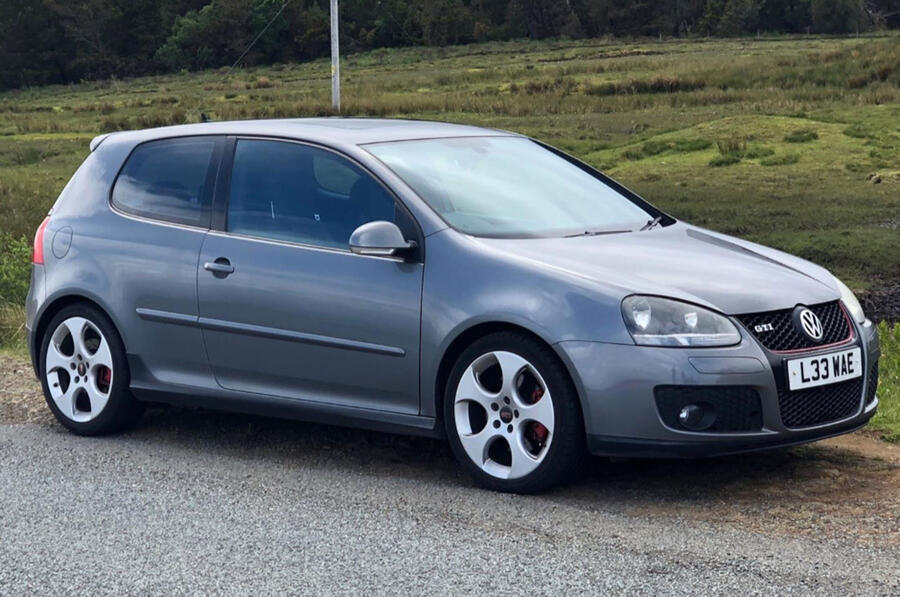 The turbo can sound rough and lose pressure, reducing power by up to 50bhp. If you've driven a healthy GTI before, you'll notice it. Both problems are caused by a failed diverter valve. If the engine idles badly and you can hear air escaping when you turn off the engine, the pressure control valve is up the creak. 
Best you know now before you hand over any readies. 
Alfa Romeo 159, £5995: Really, the rare 1.75 TBi is the one to have but this 159 2.2 JTS Ti saloon, registered in 2007 and with one owner, will do in its absence. It has done 59,000 miles, has a full service history and costs £5995. One thing: if that engine's chain is noisy, run a mile.
Fiat Multipla, £4495: The original Multipla must be a future classic MPV but it's rare. Not so the facelifted version of 2004. We found a tidy, 2010-reg 1.9 JTD Eleganza with 55,000 miles. The body is just as usefully boxy as the original and no other MPV has such versatile seating.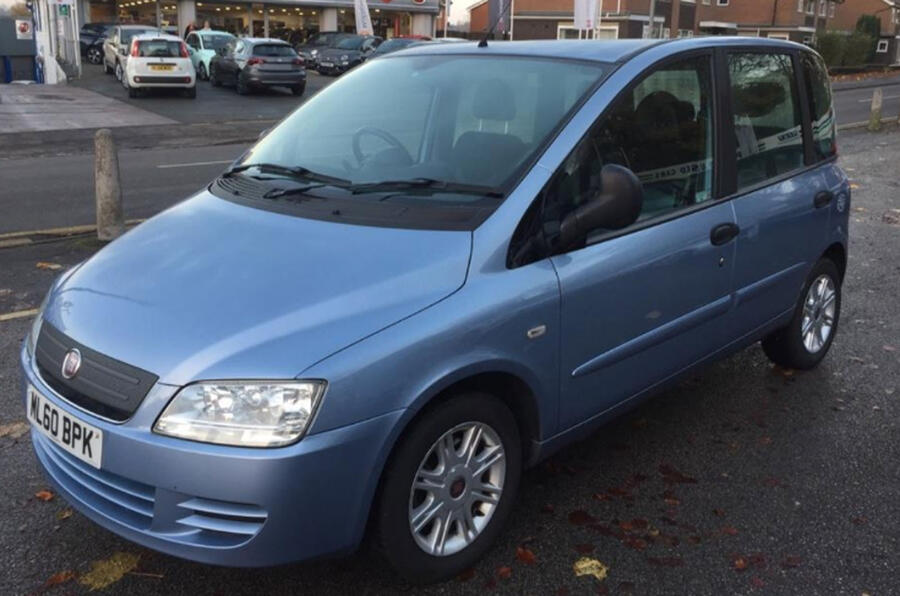 Westfield, £6250: Our recent Caterham buying guide set us thinking about the cheaper alternative, a Westfield. Seconds later, we found this narrow-bodied SE, a 1992-reg car powered by the superb Vauxhall C20XE engine. Check for signs of careful construction.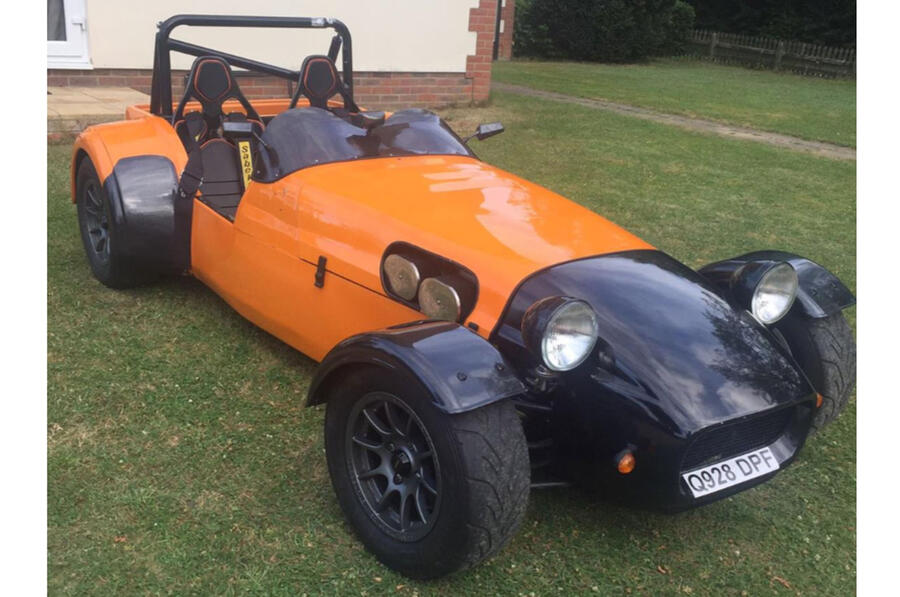 BMW 745i, £3999: This cut-price alternative to our 740Ld long-term test car caught our eye. It's a 2002 car with 81,000 miles and full service history. The 4.4-litre V8 produces 328bhp and can muster 0-62mph in 6.3sec. Economy is a reasonably impressive 25.9mpg, too.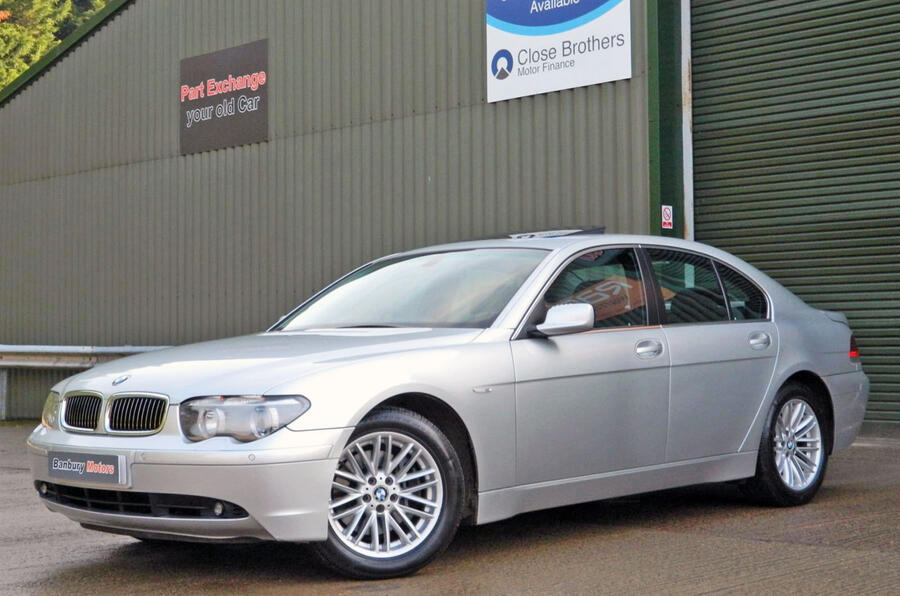 Auction watch
Volkswagen XL1: This XL1 is sure to have created a stir when it went under the hammer recently. The slippery plug-in diesel hybrid, a 2015-reg car with next to no miles and registered to VW, made £103,167. It's believed to be the first XL1 to be sold at auction.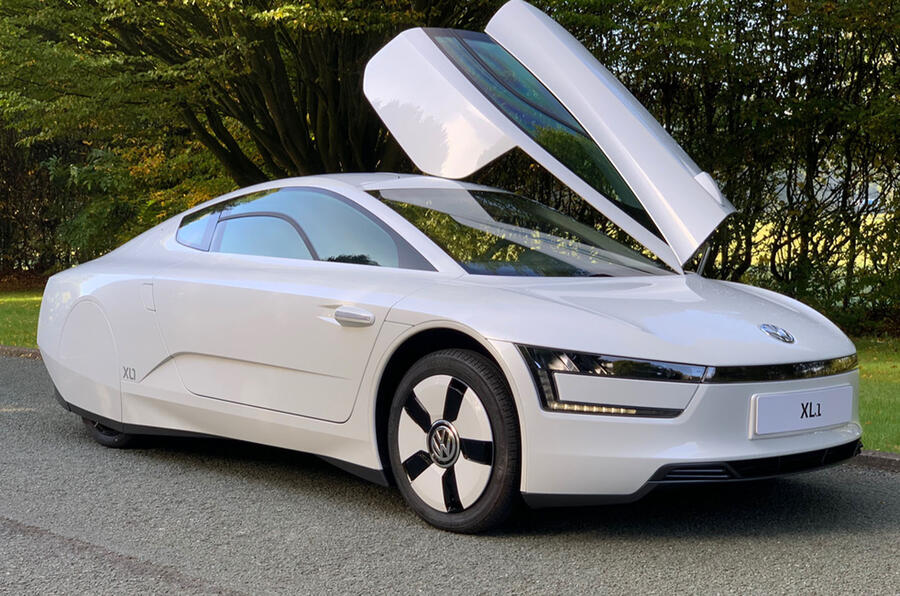 It's not clear whether it was the same car being touted around VW dealers recently with a sticker price of £99,999. A VW dealer near Autocar's offices had it on display for a while, but far from drawing a crowd, it sat ignored in the showroom while the punters crawled around the shiny new T-Roc alongside it. 
Get it while you can
BMW 320d M Sport, price new – £38,310, price now – £31,990: Already, BMW's 3 Series saloon configurator is set up for the new model that's due to hit showrooms next March, which means time's running out to bag a pre-reg bargain on a run-out model. Even so, we found one: a 2018/68-reg 320d M Sport in Sapphire Black with just 15 miles on the clock, priced at £31,990. The equivalent 2019 model is £38,310 out of the box, a price that includes the Technology pack. Both put out 190bhp but the newer car is quicker, cleaner and more economical. You pays your money…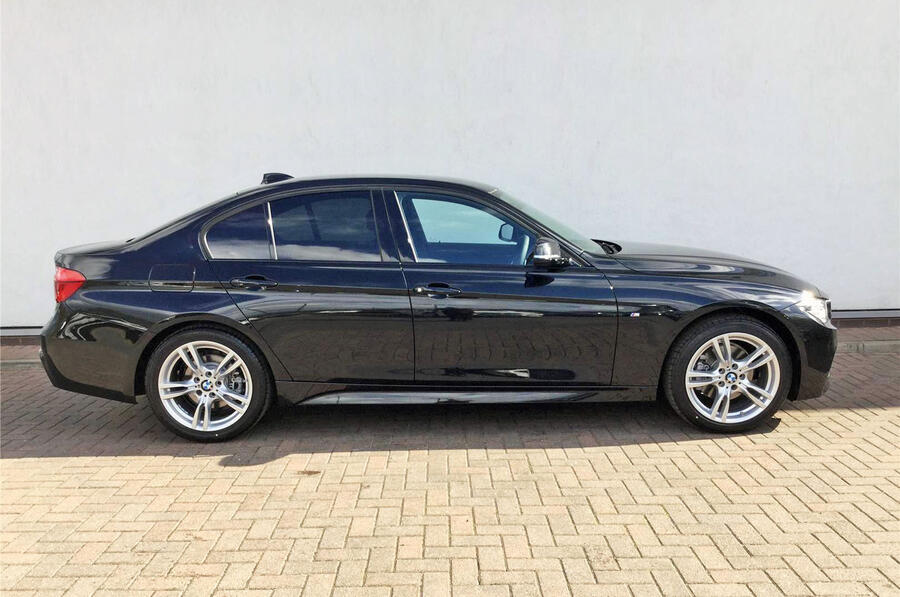 Clash of the classifieds
Brief: Inspired by Dan Prosser's cheap Nissan Micra, I want a £1000 banger.
Vauxhall Vectra 3.2 V6, £995: Ordinarily, you'd buy a Vauxhall Vectra because it was cheap and you were desperate. But while this one is cheap, it is redeemed by a lusty 208bhp 3.2-litre V6, low mileage and a clean MOT. A Honda Prelude in good nick would be worth having, but Mark's ropey and remarkably rusty example looks like it'll be hiding all sorts of hidden horrors. No, I'd rather have this Vectra (can't believe I said that) because it's younger, faster and fitter than his pensionable Honda. Max Adams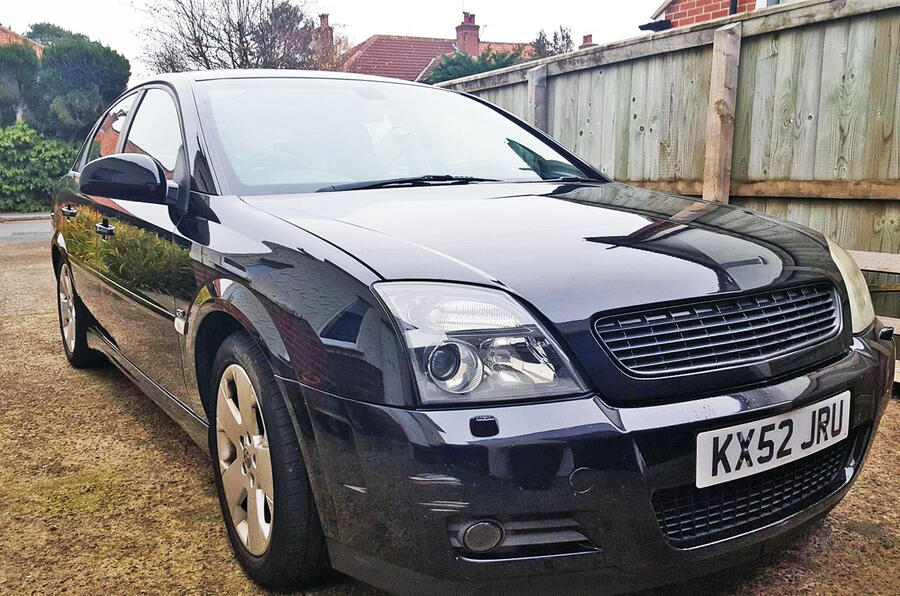 Honda Prelude 2.2 VTEC, £750: I know many found the looks of the Mk5 Prelude implausible but underneath that body is cause for much revelry. There's that wonderful 2.2-litre VTEC engine that pumps out seamless power and revs to high heaven, for starters, and the car is sublime in corners, with ultra-responsive four-wheel steering and a centre of gravity so low that it's located somewhere near Melbourne. At £750, it's a bargain, and it's an 'onda so you'll have years of trouble-free motoring to come. Mark Pearson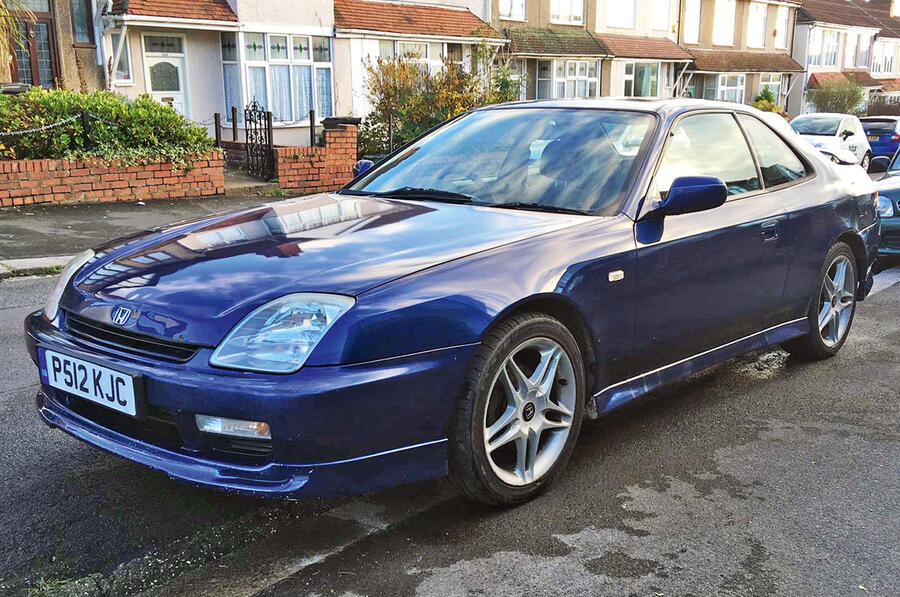 Verdict: That Honda Prelude is a special car and much cheaper to tax, but the rust… I'll take the Vauxhall Vectra and hang the running costs. 
Read more
Volkswagen Golf GTI: which generation beats them all?​
Used car buying guide: Volkswagen Golf GTI
Car News
via Autocar RSS Feed https://www.autocar.co.uk/
December 11, 2018 at 08:00AM
https://www.autocar.co.uk/sites/autocar.co.uk/files/styles/body-image/public/golf_gti.jpg?itok=DTdiRK4x